I

Personally GUARANTEE

you will never again feel helpless in protecting your
family after I teach you how to do everything I know in wasp control & prevention!

Dear Frustrated Wasp Sufferer,
Please allow me to introduce myself. My name is Steve Baker, and I grew up on a farm. Now there's nothing special in that, except that one our my biggest bug bears as a child was wasps . . . we had them everywhere. What I didn't realise until I was about 10 was why we never had them around our house yard, yet they plagued the rest of our farm and also our neighbours farms.
As I grew up, I started to notice more and more what my Dad did on the farm and some of his jobs included Natural Wasp control methods. Back then, I didn't think much of this as I assumed this was just a normal part of life, but was I embarrassed when I bought my first home in town and went about wasp proofing my new home, only to have my new neighbours scratch their heads in amazement as to what I was up to . . . "CRAZY FARM BOY" they thought! We didn't have wasps – Oops!
That was years ago and I sort of forgot all about wasp control and proofing until recently when we bought our new house on acreage and guess what, YES, wasps everywhere. Now my wife had already rung the pest controller to come and spray them and I nearly flipped.
"NO WAY are you spraying. I don't want pesticides here – all of the native birds will be affected and that's the reason we moved here" I told her. "I'll do what we used to do on the farm" I said in a very anxious voice. Then she challenged me, "Ok smarty pants, lets see your farm boy stuff work, you have 7 days, otherwise the pest controller comes back".
So off I went, doing everything I learnt off my Dad and in a few days, we were Wasp Free! Then she said, "Steve, you are so good at writing, why don't you share your wasp control knowledge with the world. What your Dad taught you has made a big difference to us, so you owe it to the world to share." So here we are folks, I have put all of Dad's natural farm Wasp Control and prevention methods in my eBook "How To Get Rid Of Wasps".
Inside Your "How To Get Rid Of
Wasps eBook" You Will Discover

How to stop wasps taking over your life on page . . . 3
Identifying the different types of wasps and other insects that sometimes get confused as a stinging wasps starting on page . . . 4
Discover how easy prevention is compared to wasp cure on page . . . 12
Natural methods of control is revealed in full from page . . . 15
Learn how to make a very cheap and effective wasp trap to put in your yard. This alone will return your investment in my eBook many times over compared to buying commercial traps. All is revealed on page . . .17
Nest destruction is covered in simple, easy to follow steps that work on page . . . 19
Very important section – what to do if you get stung (unfortunately, it does happen and I want you ready to act and know the proper first aid steps to follow). Make sure you go and learn these steps on page . . . 21
Find out how to keep the wasps away and keep the hummingbirds happy, all on page . . . 23
Can't swim because of wasps – not any more. Learn my secret tips to make this a thing of the past . . . page 24
FREE BONUS!



Receive my "Natural Gardening" eBook absolutely FREE where you'll discover the simple secrets behind natural gardening methods.
Topics covered include;
* Pre-emergent natural fertilisers
* Natural fertiliser science such as seaweed, earth worm compost & eggshells
* Natural flower fertilisers
* Best natural tomato fertilisers
* Hydroponics – systems, nutrients, equipment and growing tips
* Hydroponic supplies
All of this is yours free when you purchase my "How To Get Rid Of Wasps" eBook.
I Suppose You Could Say That Wasp Control




& Prevention Is My Speciality!



It might be my specialty, but how can it help you?
Well, if you are like any other home owner, your yard or house may have or had wasps. I know people that get wasps all the time and try to battle with them themselves. I really do feel sorry for them because it really is easy once you know how.
And, If you've never had a wasp problem before . . . congratulations! This information will help you too!
You do want to know what to do so you never get wasps don't you?
And I know how embarrassing that can be. That's why I want to offer to you the exact techniques that I use to turn an unfriendly environment full of wasps into a wasp free haven that your neighbours will be jealous of!
Are you

frustrated

by having to

call the pest controllers




continually and having

dangerous chemicals

sprayed around
putting your families and your

health at risk?



Did you know that most pesticides attack our nervous system – it's also how they kill insects? Even the so called "safe" fly sprays affect us . . . just think back to when you last used a spray a bit too much. Remember that tingling feeling on your tongue.
Well that is pesticide working on your nerves, and that was the "safe" spray. Then there are the nastier ones that affect our internal nervous system by inhibiting the neurotransmitter acetyl cholinesterase, leading to symptoms related to the autonomous nervous system (abdominal cramps, nausea, diarrhoea, salivation, miosis) and the central nervous system (dizziness, tremor, anxiety, confusion).
Symptoms usually occur within hours of exposure and just as bad is the thousands of birds that are killed from eating poisoned insects. It's maddening and the only winner is the share holders of the chemical companies.
"How To Get Rid Of Wasps" eBook is

Now Here!



I'll show you…

Piece by piece, like a jigsaw puzzle, how to uncover the biggest secrets in keeping your yard Wasp FREE that we have all unearthed. Learning the ins and outs of wasp control has never been easier and unlocking the potential for untold freedom in your garden and pool will never, ever, cost you less than it does with this wasp control eBook.
Imagine:-

Discovering ways to naturally control wasps without putting your family at risk through dangerous chemicals
Being able to let your children and pets outside to play without worrying about painful and sometimes fatal wasp stings
Not having your barbecue ruined by wasps -being able to safely drink out of a bottle or can again without having to look inside every time.
Mother Nature saying Thank you for not harming her other wildlife such as birds when they eat insects.
Having a permanent solution to an ongoing problem
The $ you will save by not having to call pest exterminators all the time . . .
Still not sure that this is the most complete and comprehensive solution you can find anywhere, guaranteed?
Let me help you compare…


The only question you have to ask yourself is "how quick do I want to solve my wasp problems?"

Don't risk your family's safety any longer, click the "Buy Now" button below . . .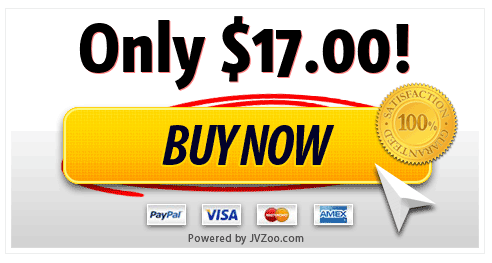 Your

TOTAL Satisfaction

is my only concern!

My Outrageous Money Back Guarantee!
If in the unlikely event you are not absolutely, 100% certain that this eBook is for you, simply contact me for a full refund – No Questions Asked!
Plus you get to keep both books! I'm only happy when you are.
I want to express our gratitude to you for showing us how to get rid of these horrible pests with your simple, easy to follow methods your dad showed you. It's amazing what we are taught and forget, thank God you remembered.

Bruce & Wendy Tuttle, Weetangera, ACT.
My honest opinion is that the guys who are selling the How To Get Rid Of Wasps eBook must be crazy. Why anyone would want to share such a completely mind-bogglingly effective product is beyond me, but their loss is my gain! Since I bought it I have been truly impressed by what it can do and, that said, there is still more than I know I can get out of it.

Jason Riley, San Fernando Valley, California
Thank you, thank you. Finally I have a chemical free way to control wasps and protect my family from these nasty pests without harming the other insects I like having in my backyard. I know chemicals are sometimes the last resort, however I like your "farm boy" ways much more.

Muriel Woodley, Brisbane, Queensland.
"I am sure everyone have had at least one bad experience calling pest control…and if you are facing wasps problems, the last thing you want to do is to call the pest control to ruin your garden.
Steve has a very strategic approach for this problem…his guide will identify the specific wasp insect that is invading your garden and will show you the methods to get rid of them.
And most of his secrets are natural ways, so that should be an added incentive for everyone in the fence…jump in now if you are serious about getting rid of wasps."

Saif Chy, Dubai, United Arab Emirates.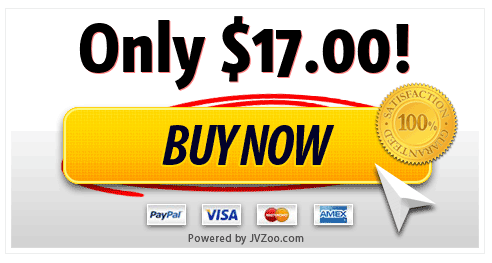 This eBook is simple to follow with easy to understand sections of various aspects of wasp prevention & control.

Receive peace of mind knowing that your family and pets will be safe from painful wasp stings.
Here is one of the most inexpensive natural wasp solutions on the market today at only $17.
Wasps are dangerous and up until now, expensive to eradicate with no prevention methods available, but it doesn't have to be that way . . . it's not your fault!
Don't hesitate! Every minute you wait means that the risk of wasp stings could rise, so be one of the first to BUY the astonishing How To Get Rid Of Wasps eBook at the incredibly low rate it is going for today!
Thankyou for taking the time to read this and I hope you allow me to guide you through how to have a wasp free life.
Warm regards,
Steve Baker
P.S Rest assured that by purchasing the How To Get Rid Of Wasps eBook you will never have any regrets. Quite the opposite, as you will find, it is unique in its field and consists of a whole number of features that are unmatched by competition. Buy it today and start reaping the fruit of your investment immediately!
P.P.S. If in the unlikely event you decide that the How To Get Rid Of Wasps eBook is the best ever wasp solution you have, simply let me know & I'll refund your money, no questions asked! And That's for Life As Well.